Layout:text_image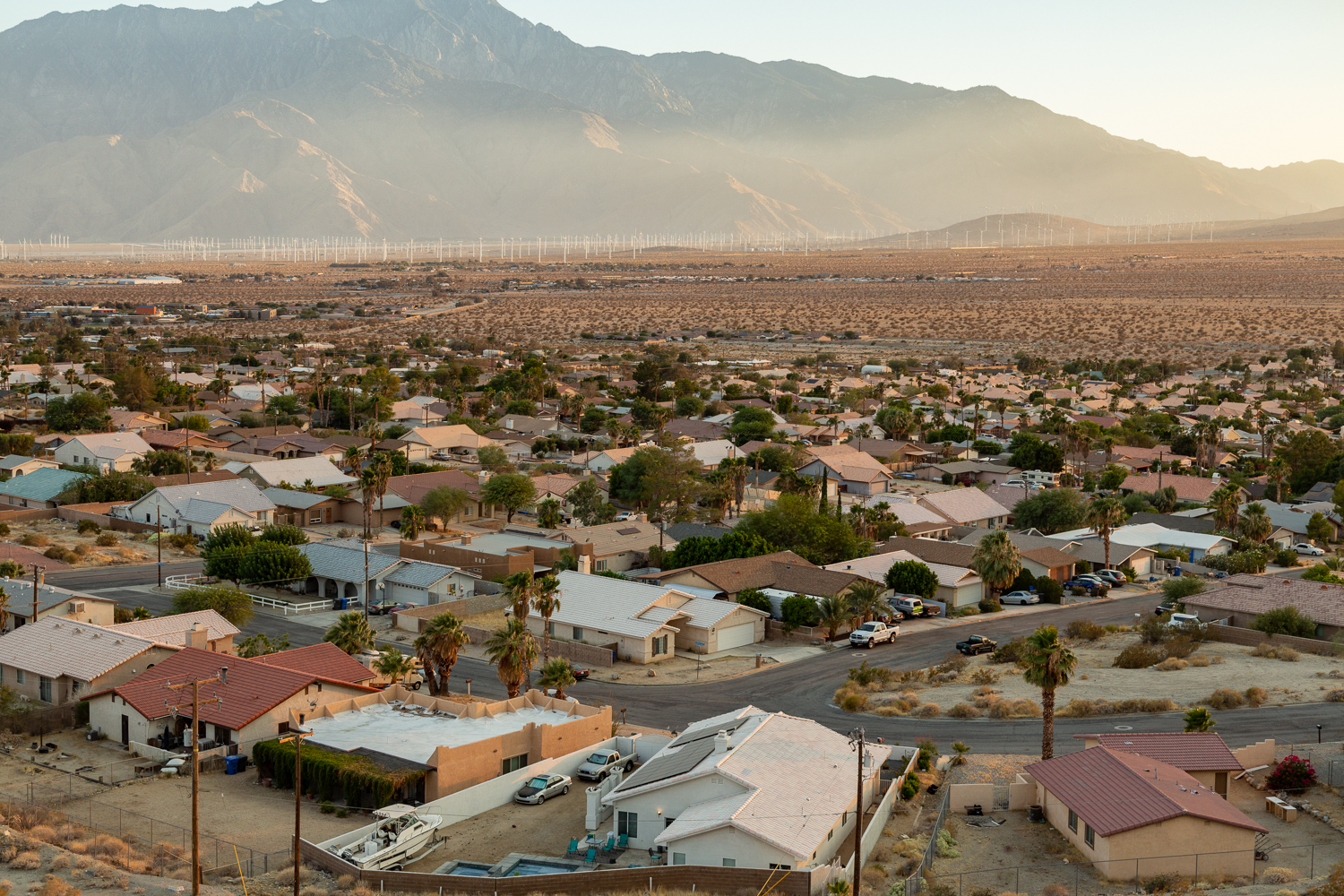 July 2020 - June 2022
Lift to Rise Impact Report
When the sun rises, it rises for everyone.
Layout:image_grid
Mission, North Star, & Values
MISSION
Lift to Rise brings together community and institutional leaders to collaboratively solve the underlying causes of poverty and inequality.
NORTH STAR
A future where all Coachella Valley families are healthy, stable, and thriving.
VALUES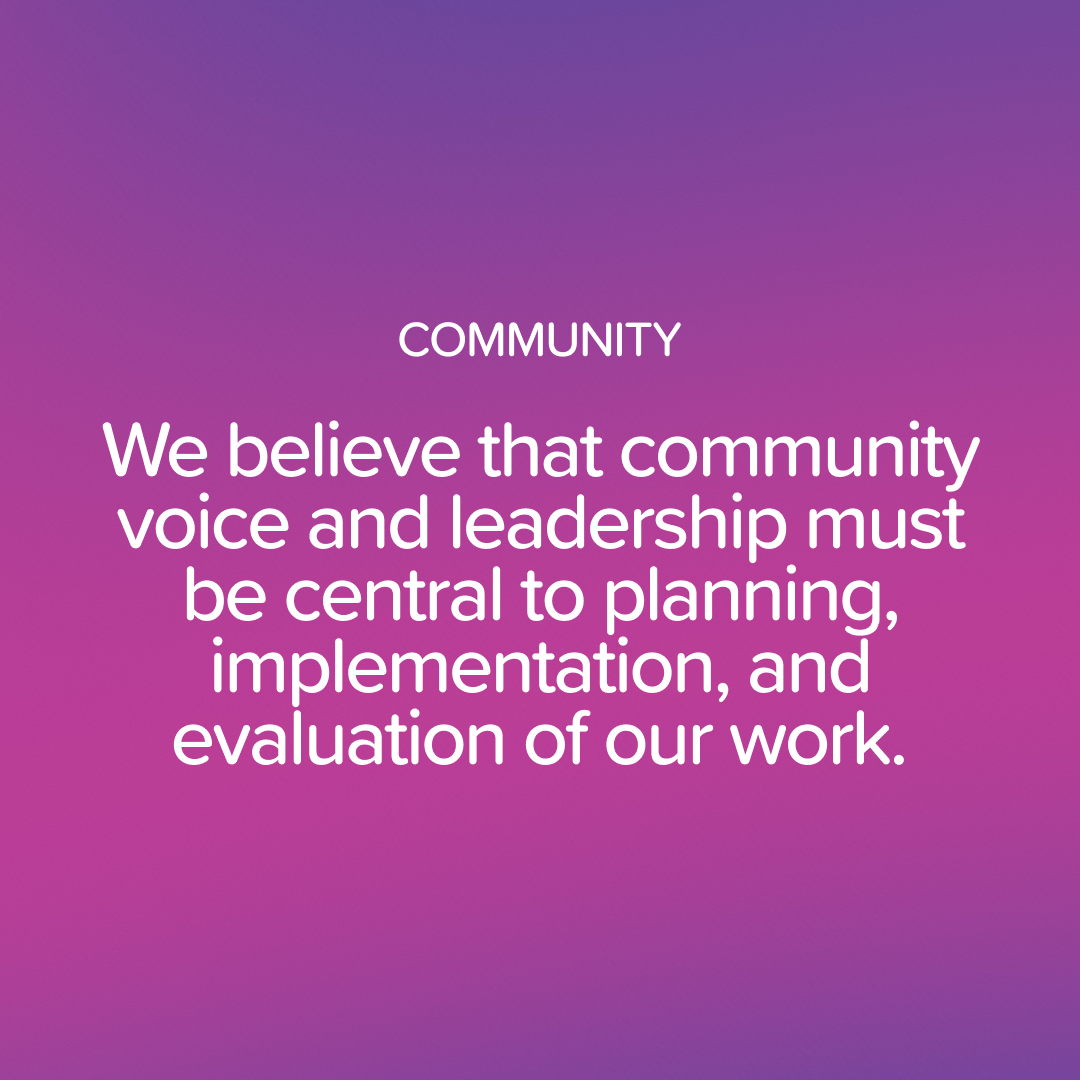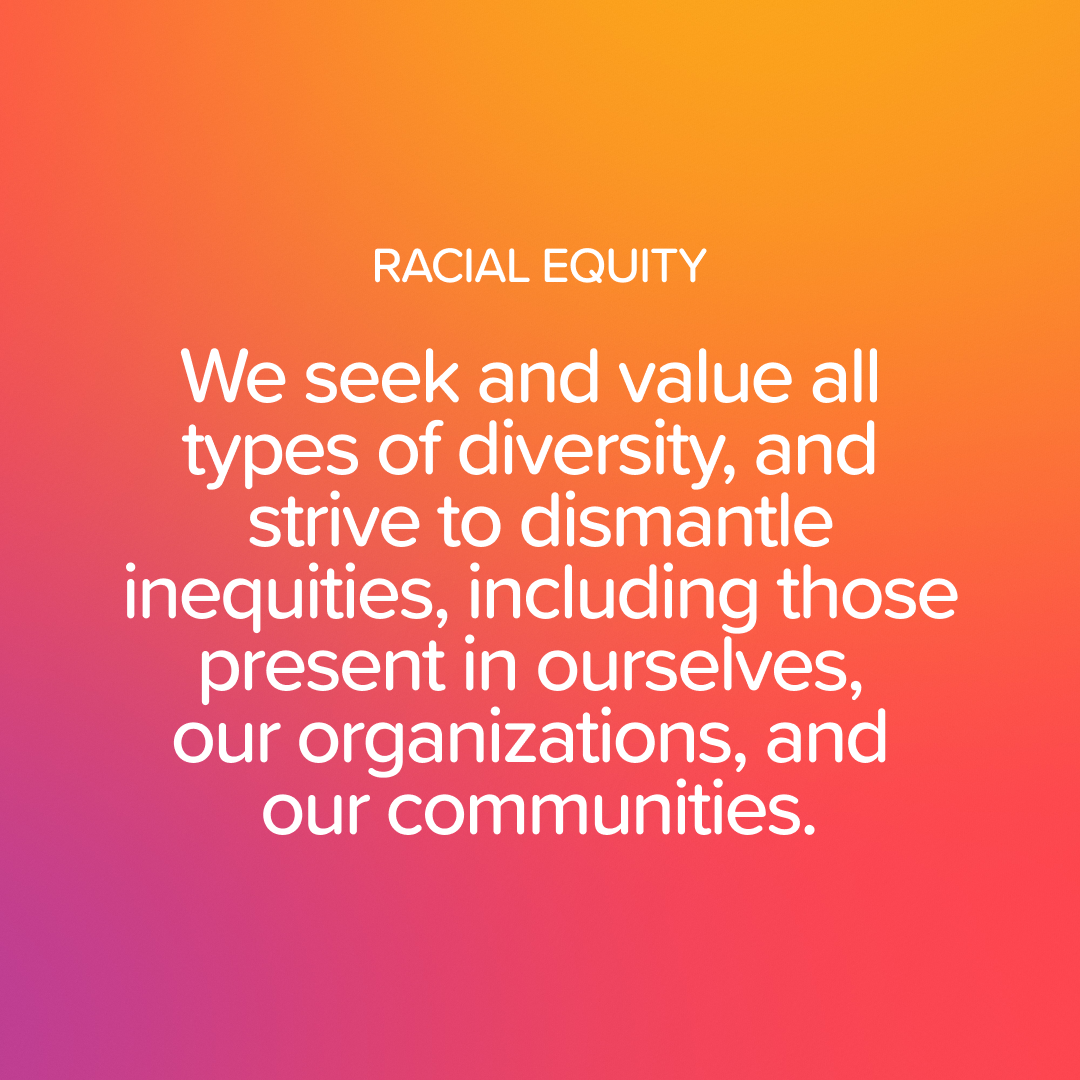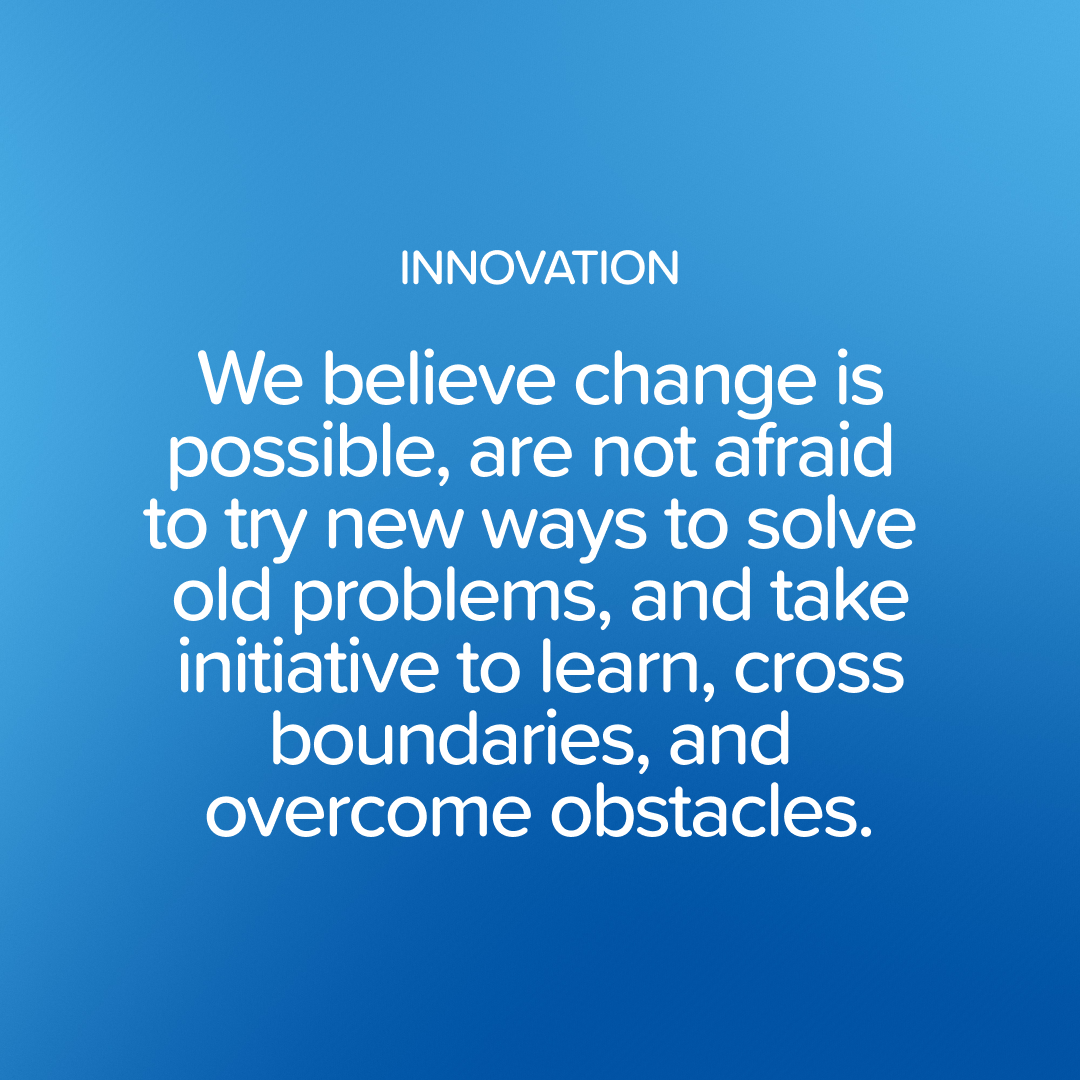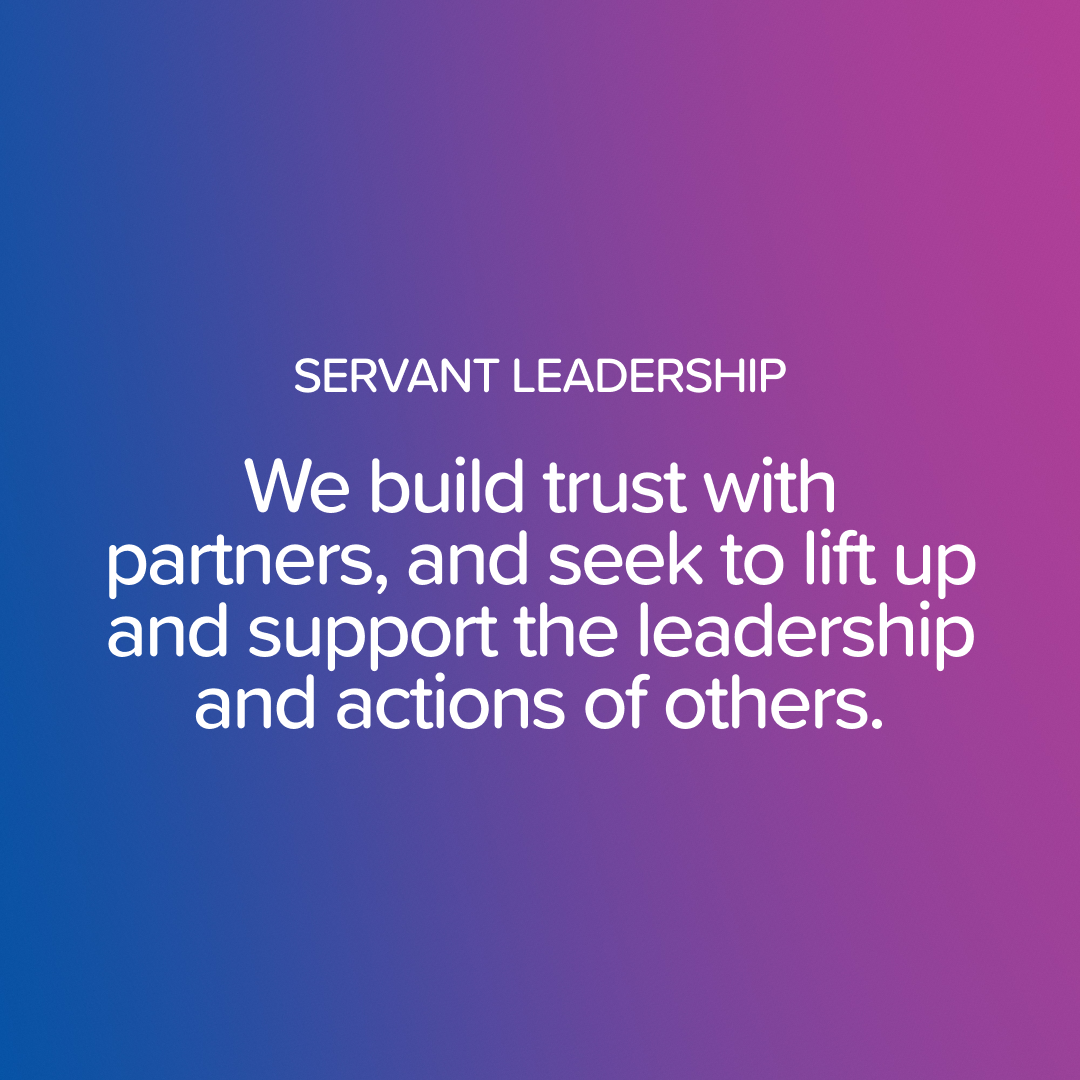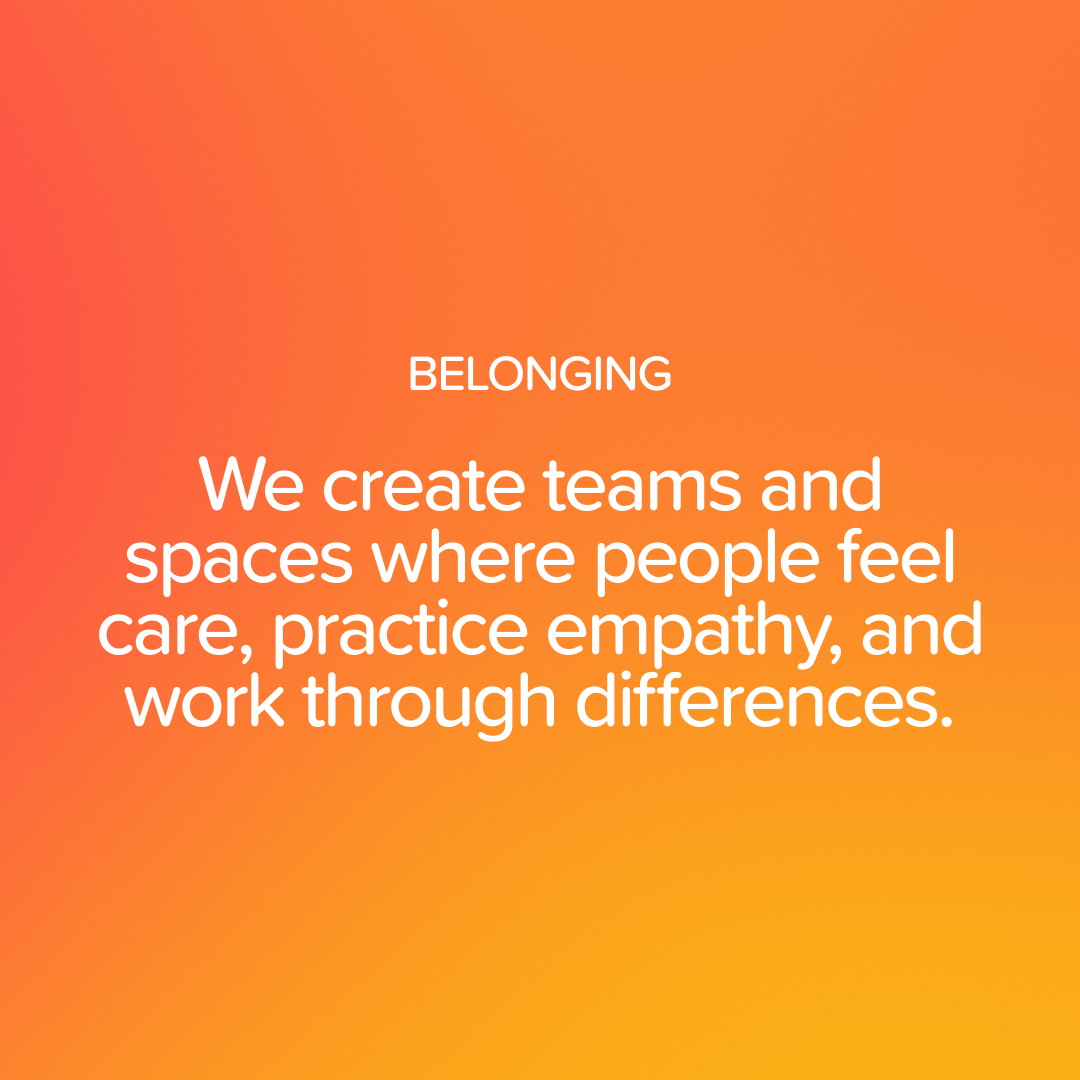 Executive Summary
The Coachella Valley is home to a diverse and thriving community. Our residents are proud and resilient, even in the face of high rents, low wages, housing production shortages, and a once-in-a-generation global pandemic. These last two years tested our families like never before. Too many lost loved ones, jobs, and were on the verge of losing their homes.
These challenges refocused our work. In partnership with hundreds of stakeholder groups and leaders throughout the region, we ramped up efforts to help our neighbors in need because when things get tough in the Coachella Valley, we lift each other up.
This Impact Report highlights our collective work from 2020 to 2022. During this time, we centered community voices, distributed resources, and tapped expertise to create impact at a regional scale so that all Coachella Valley families could be healthy, stable, and thriving.
We are proud that our initiatives not only helped tens of thousands of families but also served as statewide and national models.
Together, we worked on:
Operating the United Lift Rent & Utility Assistance Program: This program–a collaboration between us, the County of Riverside, and Inland SoCal United Way–launched in June 2020 in response to the financial crisis caused by the COVID-19 pandemic. From its launch date to June 2022, the program provided over $250 million to more than 100,000 Riverside County residents in need.
Launching We Lift: The Coachella Valley's Housing Catalyst Fund: This innovative, flexible revolving fund is a groundbreaking solution to the affordable housing shortage in the Coachella Valley in that it pools resources to attract additional capital, allowing local developers to finish their community-focused projects. During the period covered in this report, seven local projects have been funded, producing over 500 units of affordable housing in our region.
Creating the Affordable Housing Pipeline Portal: This portal is an interactive mapping tool that shares progress on housing projects in the pipeline, while also spotlighting opportunities for future development.
Growing the Resident Leadership Table: We convened a group of 14 Coachella Valley community leaders who meet monthly to discuss local advocacy action opportunities and provide mutual learning.
Receiving the 2022 California Nonprofit of the Year Award: We were humbled to receive this recognition from Assemblymember Eduardo Garcia.
Convening more than 60 stakeholders across the Housing and Economic Mobility Collaborative Action Networks (CAN): We assembled this body to develop the 2022-24 Housing Action Plan and a set of strategic pathways for economic mobility.
We are proud of the impact these initiatives have had on the lives of so many across the region, and we know that there is much work in front of us. We remain committed to that work and look forward to doing our part to contribute to the Coachella Valley's resilience in the years ahead.
"Through this work, I see homes. I see families being built. I see families being restored. I see resiliency."
— Tanaya Hall, Coachella Valley resident and advocate
A Letter from the President & CEO
Dear Friends,
It's hard to capture impact in the pages of a report. We can't begin to showcase the tens of thousands of calls or visits we've gotten these past two years or the resilient stories and lives behind each one. Stories of families impacted by the pandemic, already reeling from a broken economic system, needing a lifeline to stabilize their situation.
Since our founding in 2018, Lift to Rise has committed itself to understanding the needs of our Coachella Valley residents. Like so many around the globe, those needs were heightened because of COVID-19. The pandemic created new challenges and barriers. It shocked the system. We knew that to be effective we would need to adapt and meet people where they were. That's what we did. 
This Impact Report outlines some of our work that helped residents and our region get through an incredibly difficult time. It underscores the importance of partnership.
The initiatives described would not be possible without the group of committed cross-sector leaders we worked with to meet the moment–leaders dedicated to forging a path forward to a future where all Coachella Valley families are healthy, stable, and thriving.
Through deep community learning and listening, we came to understand the major barriers to a healthy, stable, and thriving community are both housing stability and economic mobility. That's where we focused.
We measured our impact, in large part, by how many families we helped stay in their homes and pay their bills, and by how many affordable housing units we helped jumpstart. We challenged ourselves to do better and do more to lift up our region and the families who call it home. 
We are proud of what we accomplished through our Collaborative Action Networks, our monumental levels of rent and utility assistance dispersed, and the creation of a new housing catalyst fund. 
Despite the incredible efforts of our partners, we know there is still so much work ahead in the name of equity for our communities.
Today, 56% of Coachella Valley residents are rent burdened (30% or more of monthly income spent on rent), higher than the county, state, and national percentages. Rent prices are increasing, while median household incomes are decreasing. And, on average, Black and Latino residents continue to earn less than their white and Asian neighbors. 
We worked with our partners to chart a path forward. Our 2022-24 Action Plan will continue to build on the foundation of the 2020-22 Action Plan and the successes outlined below. I am confident that our capable, thoughtful, and dedicated collaborators will accomplish the audacious goals we have set for ourselves. 
I am inspired to be in this work. I find inspiration in the residents we serve throughout the community who find hope in the work we share together to forge a different future. In the families we are able to help keep in their homes. In the advocates and community partners who share our calling to do this work and our vision of a future where the Coachella Valley is an affordable place to live for all.
Yes, it's hard to capture impact in a report, but I invite you to read the information that follows to get a snapshot of our work and the community members we serve alongside our partners, supporters, friends, and staff. 
With deep gratitude,
Heather
Layout:text_block
Programmatic Impact
Our impact is measured by the lives we touch and the residents we support. One of our core tenets is our programming. We partner with more than 60 residents and community leaders regularly through our Collaborative Action Network (CAN). These include representatives from public, private, and non-profit sectors who are committed to lifting up those who need it the most.
Together, our cross-sector Housing and Economic Mobility CANs identify areas of impact and collectively strategize and execute actionable solutions. Through CAN coordination, affordable housing production in the Coachella Valley has increased from an average of 38 units per year prior to 2018 to over 1,200 units at present.
"We need to consider all of the things that support the health of a family and individuals. It starts with a home for all."
– Karen Suarez, Housing CAN member
Over a six-month period, the CANs–in partnership with strategic planning consultants and community listening tours–created the 2020-22 Action Plan, a roadmap of key strategies, benchmarks, performance measures, and defined roles to radically increase housing stability and advance economic mobility for all Coachella Valley residents.
"By bringing together more than 60 partners across multiple sectors, Lift to Rise has created a coalition that allows for a more efficient, effective, and innovative pathway to impact across the region. Our hope is that regions across the nation will learn from and adapt parts of our model."
– Michael Walsh, Deputy Director at Riverside County Housing & Workforce Solution and Lift to Rise Housing CAN Chair
2020-22 Action Plan Highlights:
Launched We Lift: the Coachella Valley's Housing Catalyst Fund (CVHCF), in partnership with Riverside County, Rural Community Assistance Program and Low Income Investment Fund (LIIF), in August 2021. Since then, CVHCF has:

Funded seven projects totaling 500+ affordable housing units;
Deployed $3.5 million in loans;
Secured and matched $15 million in the 2022-23 state budget allocation, $2 million in Riverside County investments, and additional private contributions;
Positively impacted the state budget process and became eligible for REAP (Regional Early Action Planning) grants from the California Department of Housing and Community Development (HCD).
"LIIF is proud to be the fund manager and partner of the CVCHF. This work aligns with our commitment to center racial equity and community voice in developing investment strategies and programs that promote communities of opportunity, equity, and well-being."
— Lucy Arellano Baglieri, Executive Vice President and Chief Strategy Officer of the Low Income Investment Fund
Hosted a workshop with HCD, attended by eight Coachella Valley cities and Riverside County, in which HCD staff presented information about the Prohousing Designation Program and assisted city staff on their applications. Acceptance into the program means jurisdictions are given preference for certain affordable housing state funding. In addition, CAN members contributed to public comment on behalf of the nine Coachella Valley cities, which helped to influence the program's guidelines and regulations.
Created the Affordable Housing Pipeline Portal, an interactive mapping tool used to track the progress of housing projects across the region and identify areas with future development opportunity. In addition, the Housing CAN partnered with LIIF and First 5 Riverside to hold the Riverside County Developer Roundtable: Building Spaces for Childcare event. This convening included 20 affordable housing developers, childcare providers and experts, funders, and elected officials who joined together to discuss a link between affordable housing and early care and education centers. 
"The pipeline portal is a large part of the solution to radically increase the supply of affordable housing in the Coachella Valley and meet the needs of our communities."
— Ian Gabriel, Lift to Rise Director of Data, Policy & Planning
Formed the Resident Leadership Table (RLT) in August 2021. The RLT is a group of community leaders dedicated to strategically driving the Lift to Rise mission and vision. The RLT meets monthly to discuss advocacy opportunities and activation plans for local residents to voice support of greater housing stability and economic mobility in the Coachella Valley. The RLT is currently 14 members strong and includes representatives from Palm Springs to North Shore. Since its launch, the RLT has hosted four Lift 101 events and four Town Halls.
"I think with so many worries we have in the world, where you lay your head and where you raise your family shouldn't be one of them."
— Sarah Mosley, Resident Leadership Table Co-Chair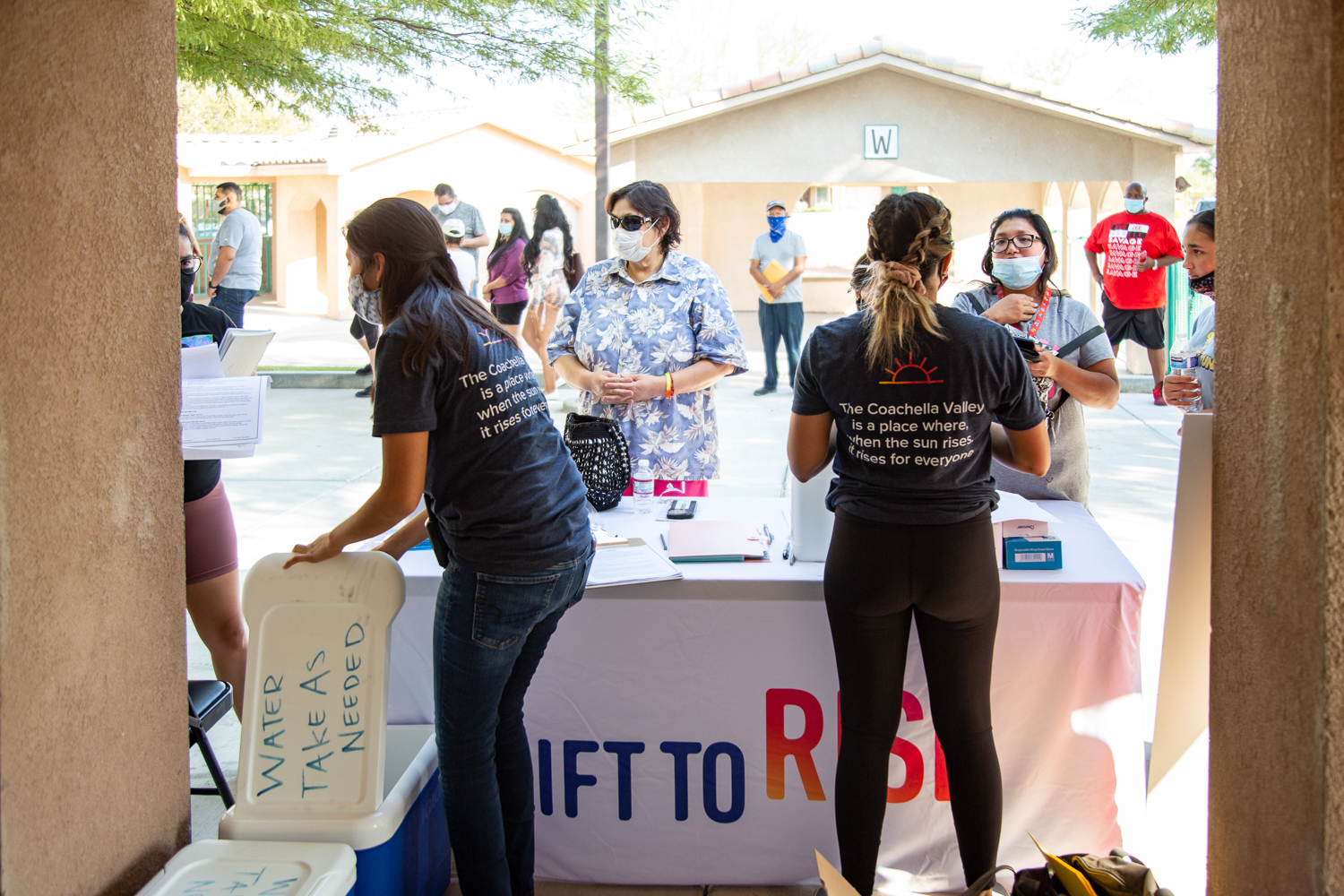 United Lift Rent & Utility Relief
As the devastating effects of COVID-19 became more and more prevalent in the Coachella Valley, Lift to Rise and Inland SoCal United Way hoped to find more tangible ways of providing support to our neighbors. Together, we formed the United Lift program–in partnership with Riverside County–to help distribute federal and local rental and utility financial assistance.
Between the launch in June 2020 through June 2022, United Lift:
Deployed over $250 million in rental assistance;

Provided more than 100,000 Riverside County residents with emergency assistance;

Advocated to make the application more accessible by easing the proof-of-eligibility requirements to include self-attestations and pushed for Riverside County to increase the maximum amount of assistance. These changes were later built into the congressional Emergency Rental Assistance Program legislation based on United Lift feedback funneled to Congress and the Treasury. 
"Nobody can prepare you for tough times, but my children and I are getting through it. The Lift to Rise staff showed us compassion when we had nowhere else to turn. I thank them so much."
— Ana, Coachella Valley Resident and former United Lift client
Layout:text_image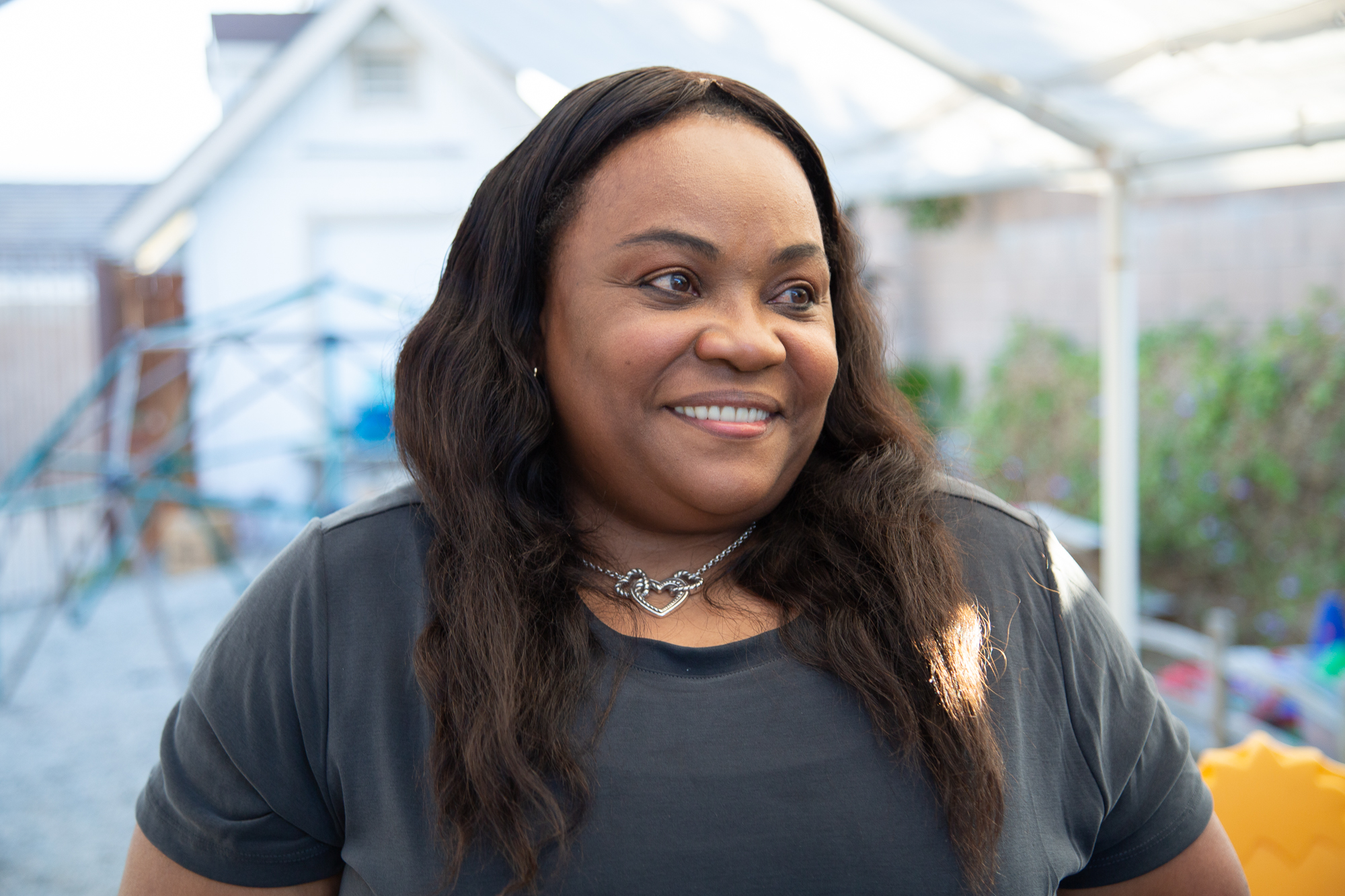 Lift to Rise Partners & Supporters
We would like to express immense gratitude to our Lift to Rise partners, donors, advocates, and sponsors who share in our belief that when the sun rises, it rises for everyone.
Please see our full list of our partners and supporters.
Layout:image_grid
Impact By the Numbers
Lift to Rise's resources come from a combination of philanthropic funding, government grants, and donations from individuals. With generous support from national and local foundations and major donors, we build the enabling environment to absorb resources that drive community impact across the Coachella Valley.
Our community impact initiatives include our temporary COVID-19 response programs (the United Lift Rent & Utility Assistance Program and the Economic Protection Plan), We Lift: The Coachella Valley's Housing Catalyst Fund, and the work of our cross-sector Housing and Economic Mobility Collaborative Action Networks (CANs).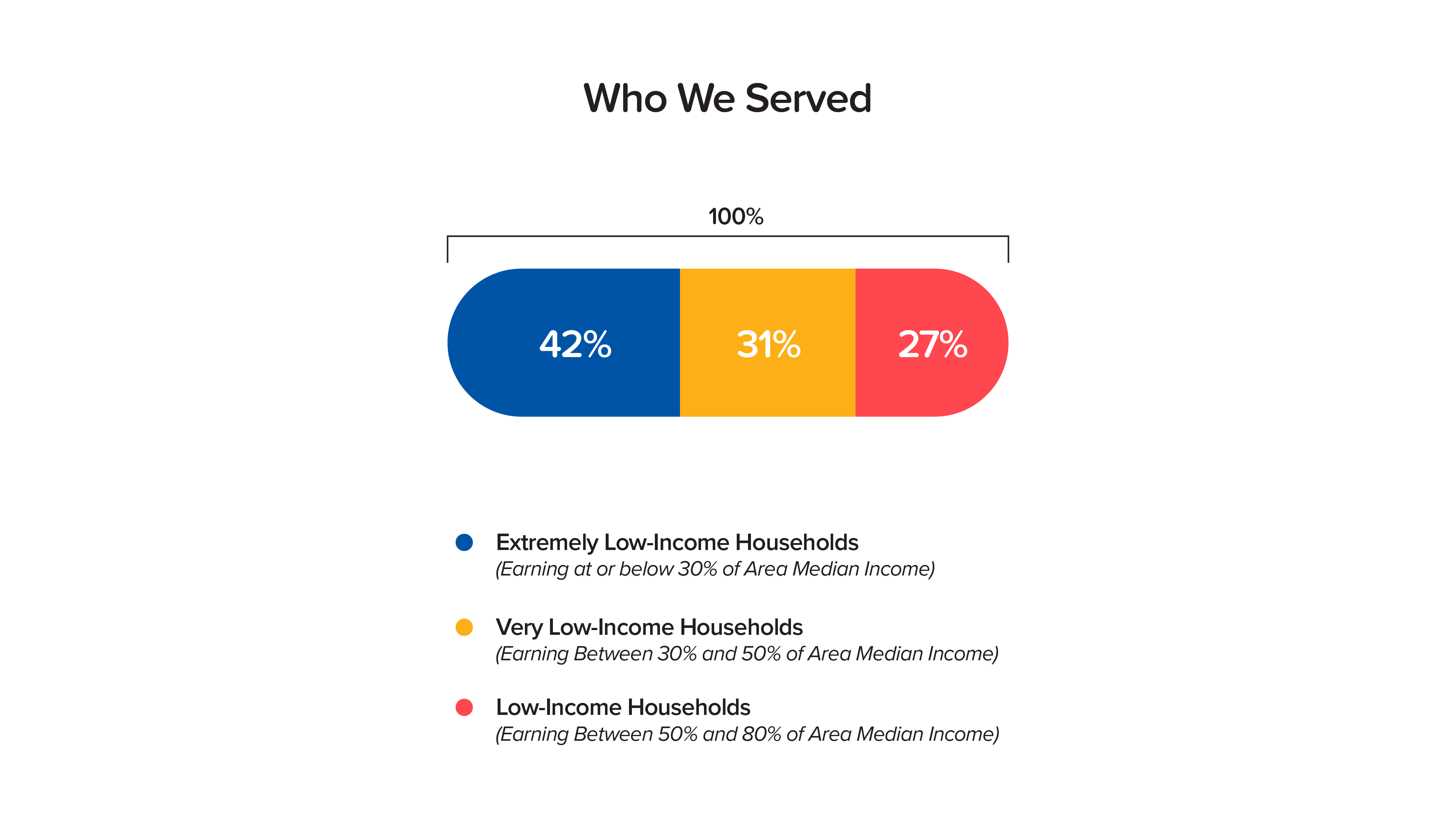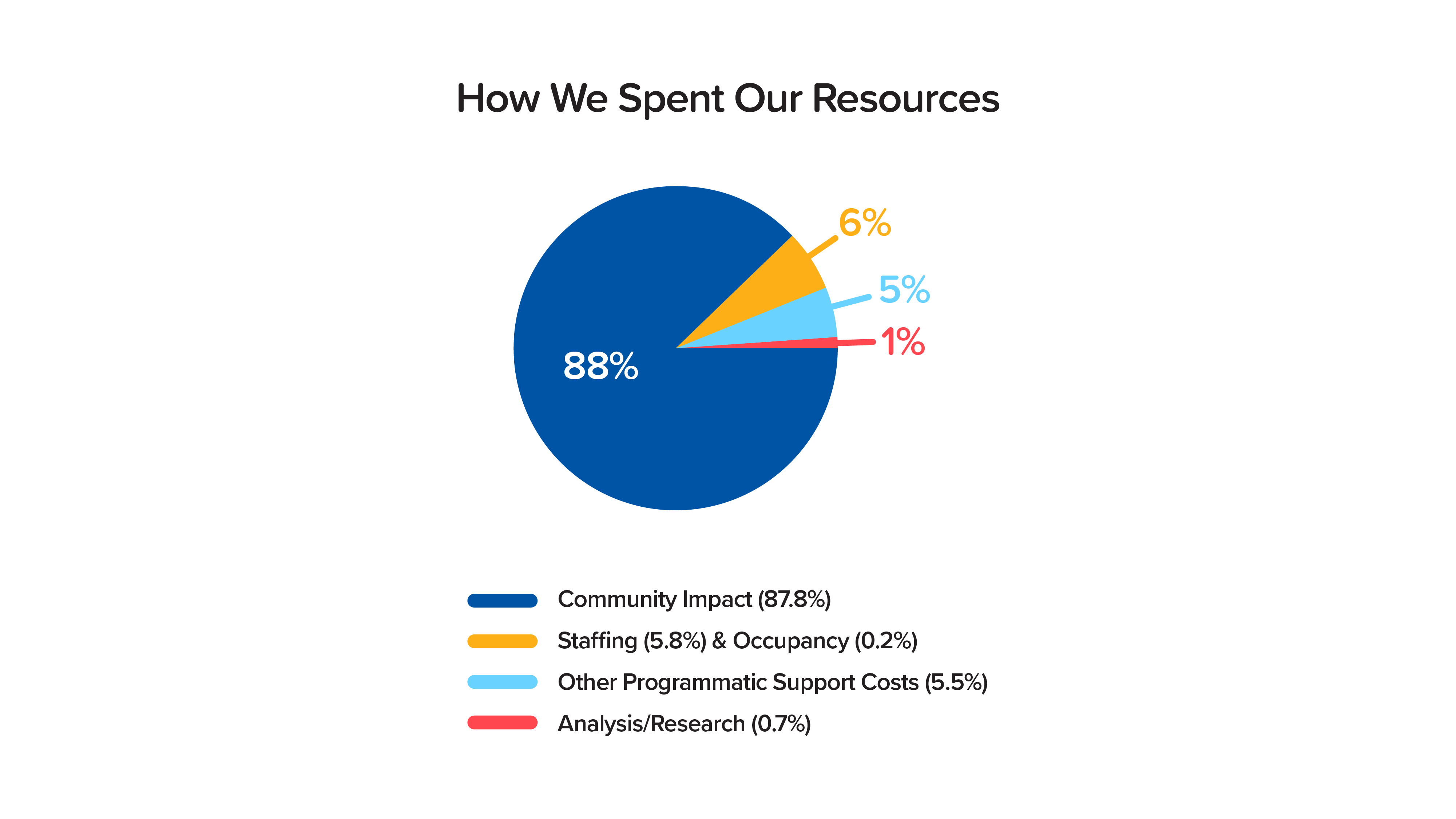 Looking Ahead
The Coachella Valley has a higher share of rent-burdened and severely rent-burdened (at least half of income spent on rent) households than Riverside County, California, and the United States. Our goal is to decrease the number of rent-burdened households by 30% and provide 10,000 units of affordable housing by 2028.
To do this, we must continue to build on the 2020-22 Action Plan by:
Building a bold systems-change agenda around income, wages, and employment;
Developing a policy platform for regional and state legislation to advance our shared priorities;
Focusing on Prohousing Designations for all nine Coachella Valley cities;
Sustaining a regional pipeline of community-valued projects and funding, ensuring that 5,000 affordable housing units are completed or underway by 2024 (including 40% associated with early childhood education centers and/or health plans);
Growing the pool for We Lift: The Coachella Valley's Housing Catalyst Fund to $60 million by 2024 in order to deploy additional loans for affordable housing projects, and potentially expand the model to be countywide;
Transitioning United Lift from temporary COVID-19 financial relief to a permanent, collaborative eviction prevention resource center.
Layout:text_image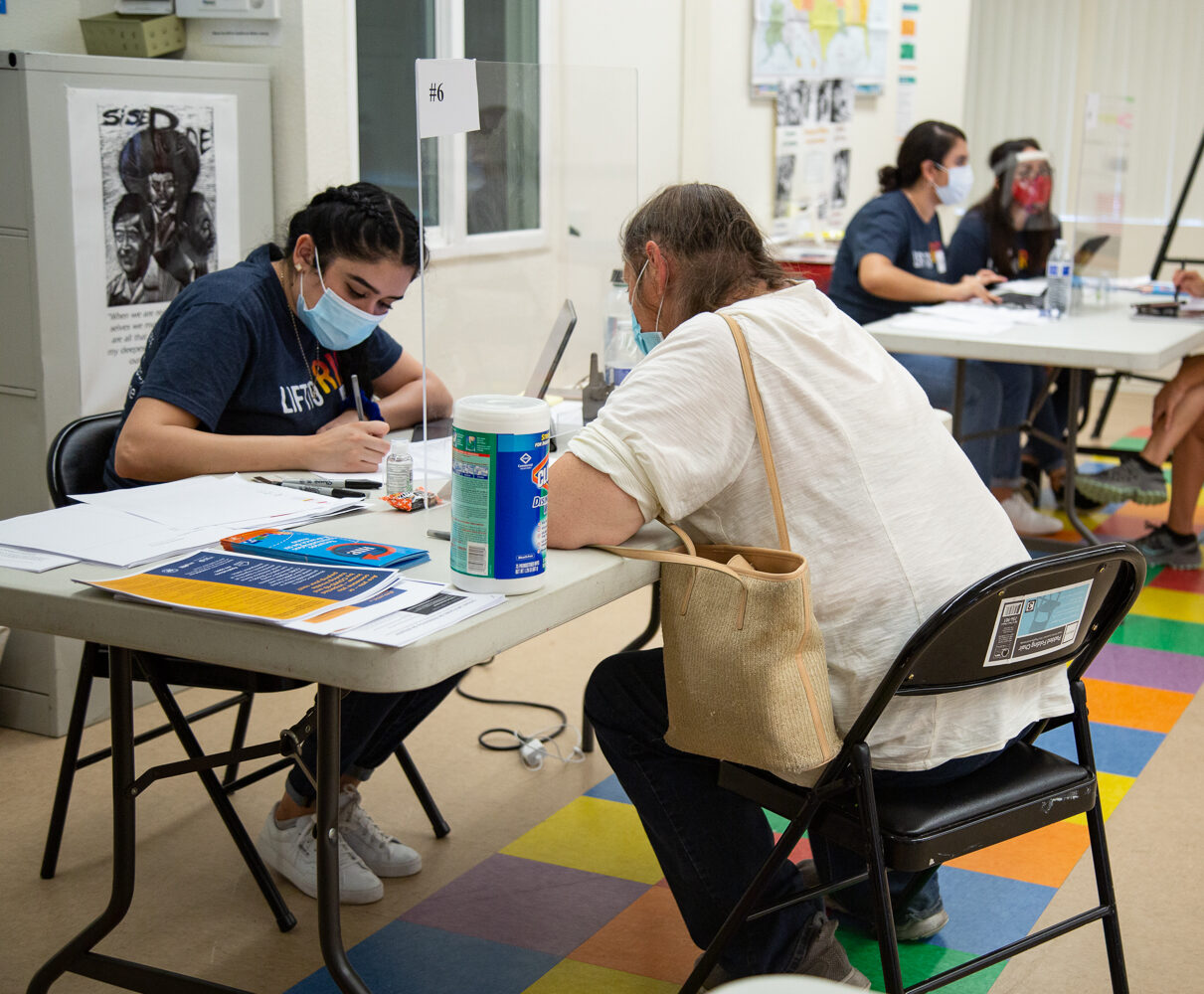 Donate
We are working to create a Coachella Valley where residents don't have to choose between paying for rent, bills, food, or medication by radically increasing the production of affordable housing and providing equitable access to economic opportunity. We envision a future where all Coachella Valley residents are healthy, stable, and thriving.